Get involved in Second Hand September?
Its time to pledge to buy only second hand for 30 days or more. When you buy and donate second hand clothes with Oxfam Ireland you give items a longer life, help to slow down fast fashion and protect our planet and its people.
Launched by Oxfam Ireland, Second Hand September is all about embracing charity shops and pausing your spend in buy new-fashion stores or online during September and after!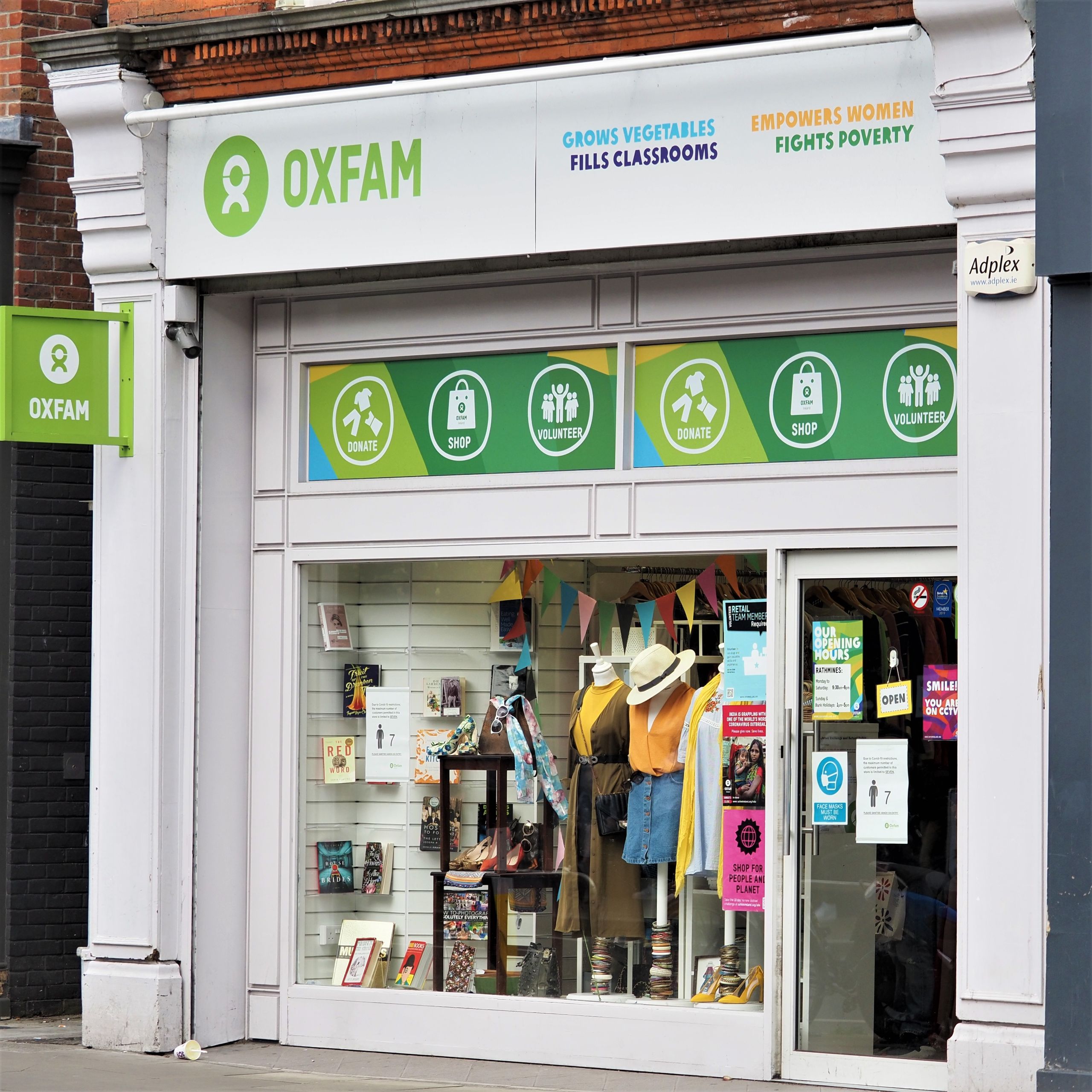 Why Second Hand?
We can agree second-hand shopping can be great for following new trends, gaining an individual look or finding something special for an occasion without adding to the tonnes of fashion items already in use.
Some argue, fast-fashion is a good option to have availalbe, because of price, accessibility, and choice but it's not always best for the environment because of the large quantities of nature resources like water used in production and the quick disposal of clothes after purchase.
People are starting to see just how much pressure throwaway fashion is putting on our environmnet, planet and people, and how unsustainable it is. Some are starting to take action, and you can too!
Set yourself a personal challenge, and join us for Second Hand September as we say yes to pre-loved clothes by giving them a second lease of life! 
What Next!
Oxfam have 47 shops across the island of Ireland all of which sell high-quality pre-loved clothes, accessories, handbags and shoes, and you can find even more items up for grabs on Fashion Relief TV, our interactive (always on!) shopping channel with Broadcaster Lorraine Keane.
The store teams of nearly 1,000 staff and volunteers are ready to help you start (or continue!) your journey to more sustainable fashion choices during September 2021 and as your fashion needs change!
Once you have dropped into your local Oxfam shop, purchase a piece from the store, share it on your IG or Tiktok, or any social platforms using #SecondHandSeptember and tagging us @oxfamireland. Don't forget to tag a friend to get involved. You can click here to visit the website.
The team in Recycle IT support Oxfam and are happy to share this worthwhile and valuable initiave
Shared by Recycle IT
Recycle IT is an award-winning not for profit social enterprise providing collection and drop off services for all types of waste electrical and electronic equipment (WEEE) Services are offered to homes, schools, charities, and businesses across Dublin and surrounding areas. Our teams collect and help recycle a range of WEEE which includes thousands of computers, cables, monitors, microwaves, TV's and much more.
Recycle IT services are provided in partnership with WEEE Ireland. Recycle IT are supported by Pobal, Dorment Accounts, South Dublin County Council and authorized by the National Waste Collection Permit Office and the local authorities across Leinster.